We Care About Your Content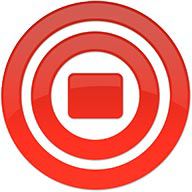 Your website has one goal: to put your content in front of your visitors. We achieve that using three key design principles: make it fast, make it clean and make it visible. You will see these principles in action throughout our own site.
Make It Fast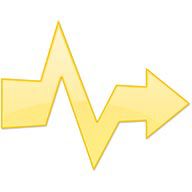 You can have the most beautiful website in the world, but if it doesn't load quickly, you will lose visitors. CivicNet-designed websites will load in seconds, whether your visitors are on high speed broadband in the office, or on the go with their mobile phone.
Make It Clean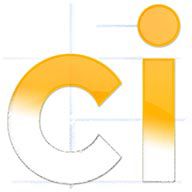 Your website is your virtual home. You want visitors to feel welcome, safe and happy, and that means no mess and no clutter. CivicNet specialises in the art of making your text easy on the eye. Our carefully chosen fonts are supported by simple backgrounds and elegant features.

We are honest. We'll take your vision for your virtual home and make sure we present it in the best possible way.
Make It Visible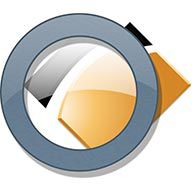 The web is a big place, and there is a lot of competition. Your website needs to stand out. CivicNet-designed websites adhere to strict search engine optimisation (SEO) standards to make them "Google friendly".

The best part is, the more visitors engage with your site, the more favourably Google will treat it - and since you have a fast, clean, engaging site, this will happen sooner rather than later.
Special Services
Copywriting

The words on your site need to captivate your visitors. They need to explain what your business is all about quickly and simply, and encourage visitors to keep exploring.

Natalie Bochenski is a professional writer and journalist with over a decade's experience in radio and online media. She will polish your content to ensure it is bright, snappy and engaging.

Photography

One poorly lit amateur photo can unravel all the great design in the world. Show the best side of your staff members, products and facilities with a world class photographer.

Aurelie Beeston is an award winning wedding photographer and was recently voted amongst the top 30 up-and-coming photographers in the world by Rangefinder magazine.

Logo Design

There isn't a second chance to make a first impression. A professional logo provides an immediately recognised identity and allows for a unified presence across all of your branding. We can capture the heart of your product and give it a new face.

Business Cards

A well designed business card puts your details front and centre when you meet new clients. If you have the same designer working on both your site and your card you'll have a more consistant experience and so will your customers.

Screencasts and Video Training

Need to teach a lot of people quickly and effectively? We can video and screencast to provide step-by-step instructions for any IT related task.
Portfolio
Cheeseburger Gothic

The community site for international author John Birmingham (He Died With a Felafel in His Hand, Leviathan, Weapons of Choice, The Wave Trilogy).

The Brief: John's Wordpress-hosted blog simply wasn't coping with the traffic his popular site received. CBG now has a wealth of options including member login, personalised feeds and Ajax commenting.

Jane Hutcheon

The personal blog of Jane Hutcheon from ABC's 'One plus One' program.

The Brief: A place of reflection for Jane's less commercial projects. It required a fully functioning blog that didn't come across as a marketing project.

Spacifica Travel

A full resource to book your Pacific Island holiday.

The Brief: Mat and the team at Spacifica wanted their old neglected website brought into the modern age. Mobile friendly, Retina ready. This complex site makes it easy for you to find exactly what package you're after when it comes to your island getaway.

spacificatravel.com

Omniche Holidays

A resource for holiday wholesalers to book pacific island getaways for their clients.

The Brief: So enthused was Mat with the updates to the Spacifica website he immediately had us launch into a full update for Omniche Holidays. A full site redesign also included the ability to import content from its sister site.

omnicheholidays.com

Independent Advocacy Townsville

IAT provide support for people with disabilites in and around the Townsville area.

The Brief: The team at Independency Avocacy Townsville were sick of muddling through with their complex admin section. The new site is super easy to update allowing them to make all the changes they need to without getting lost and breaking the site.

independentadvocacy.org.au

The Leadership Academy

Coaching and consulting services combining management best practice and highly effective leadership.

The Brief: It was felt that the Leadership Academy website was long overdue for a visual update. We paid special attention to the text formatting to make sure that Peter's message was easy and enjoyable to read.

Finest Laugh

Corporate Impro Performance

The Brief: A quick and easy site to reassure potential clients of the quality of performers and present the common packages. Fun and professional.